Updated: 3-13-2018 8am
March17th and 18th "Heavy Metal Trials!"
Classes for all types of bikes.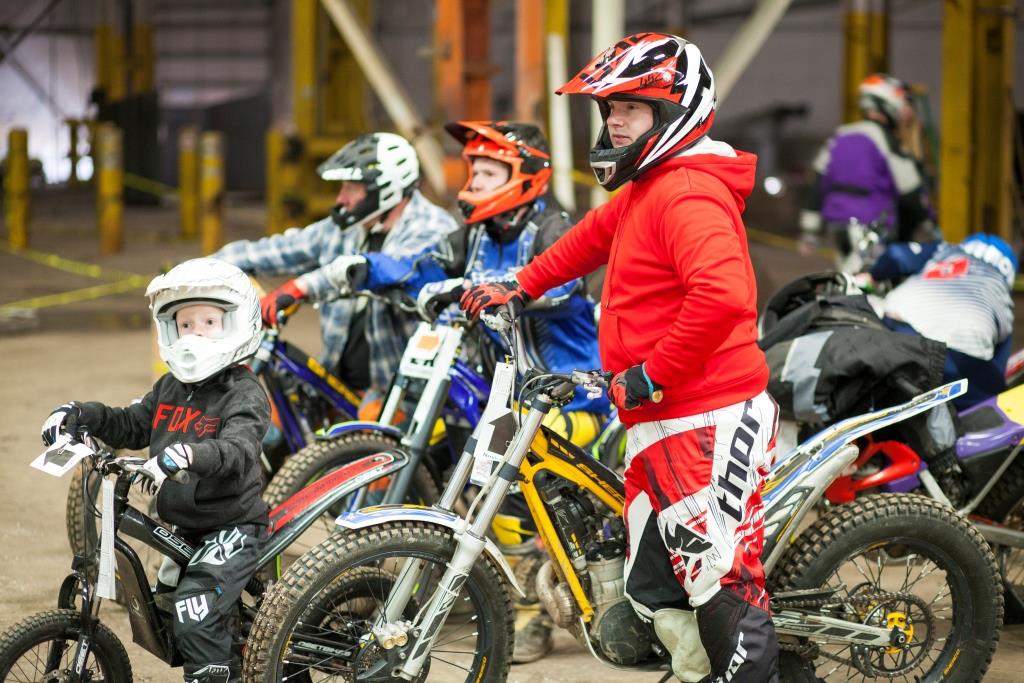 Click here for Flyer!
This week we will be open ONLY Wednesday and Thursday!
Friday, Saturday, and SUNDAY we will be closed for the Trials event!
Our Indoor season ends April 15th.
Phone number for Megatraxs AND Megacross
815.414.8099 this phone is in the office.
We still have rental times and dates open. contact us if like to set one up.
thanks (wardy@ mtco.com)
Megatraxs is proud of the fact that we can offer winter riding at an affordable price specially for kids.
Check Pricing button below
Location: 605 12th Street Mendota IL 61342 NOT a Mailing address!!
email wardy @mtco.com (take out yellow space)
815.414.8099 office number
Indoor riding arena for dirt bikes. Stadium mx style track with jumps, berms, whoops, and other combos. Ride all winter long, watch for our special events coming this winter as we improve the facility. Motocross, Supercross, Arena cross, Megacross, Endurocross, Enduros, Hare Scrambles, Trials, Dirt track, all types of riders need to keep sharp in the winter time. We are here to help with that. Heated pits, Easy access to the facility. We are in the middle of EVERYWHERE! Join us at Megatrax. Have a great time at the place the offers the "inside ride".